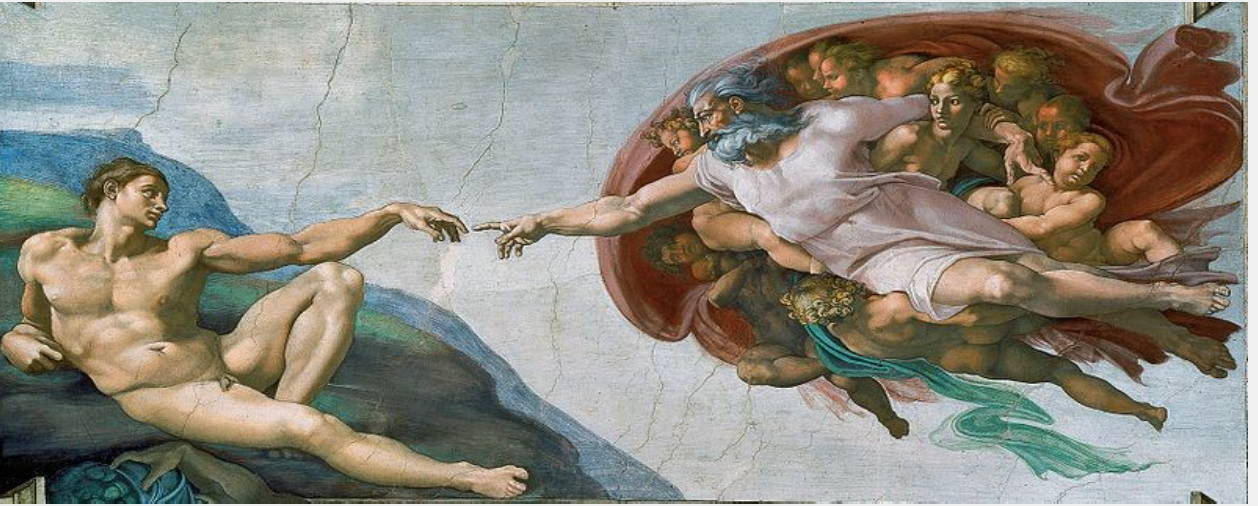 San Giovanni Rotondo • Sorrento • Amalfi Coast • Rome • & more...
---
10 Days – Our prices include airfare from your hometown and 4 or 5 star hotels everywhere
Scroll down to view the itinerary; click on the trip date to book your trip online.
There are no trip dates scheduled at this time.
Trip Includes
A Catholic priest will be with the group to celebrate daily Mass.
Round-trip airfare from your hometown connecting in a major city to fly overseas is included. If your city has a direct flight to your destination, we will guarantee a direct flight as long as it is available.
Airport Taxes, Security Fees, and Fuel Surcharges!
Exclusively 4 or 5 star hotels in downtown areas.
All breakfasts and all dinners. Wine is included with all dinners.
Transportation with luxury bus.
All entrance fees to all the sites.
All tips to everyone involved in the tour.
The tour fees for our guides. Our tour guides are well educated, caring, and professional. Most of them have their PhD's in Church history, archeology, philosophy, languages, or Theology.
Luggage handling. Please pack light, one piece of luggage and one carry-on.
Dress casually throughout the whole trip. Shoulders and knees should be covered when visiting Basilicas or churches.
If you are traveling alone and you allow us to find you a roommate, you don't pay the $900 single supplement. If you wish to have your own room and you are not open to rooming with another passenger, then the single supplement fee is $900.
Wheelchair can be provided for those passengers who cannot walk, with prior notice at registration for $150. A traveling companion has to push the wheelchair throughout the trip.
At the time of registration, as a part of the total balance, a non-refundable $500 (hotel and airfare deposit) is due in the form of a credit card. For example, if your trip costs $3,700, when you sign up, you pay a $500 deposit, then your balance would be $3,200 and is due 4 months before departure date. If you sign up after the final payment due date or at the last minute, you pay the entire cost of the trip at registration.
Trip Does Not Include
Lunch
Insurance ~ The total trip cost is non-refundable, we recommend trip insurance to protect your investment.
---
Trip Itinerary
Day 1:  You will depart from your hometown in the United States.
Day 2:  Upon arrival to Bari, you will be met at the airport by one of our local tour guides. Tour the sites of Padre Pio. Dinner and overnight in San Giovanni Rotondo.
Day 3:  Today's destination will be the charming town of Sorrento. We will travel the beautiful Italian countryside and arrive in time for dinner at a restaurant in the area of the hotel. Overnight in Sorrento.
Day 4: After breakfast we will drive along the delightful Amalfi Coast, stopping in Pompeii and then proceed on to Rome. In the afternoon we will be visiting St. Mary Major, the main Basilica dedicated to Mary in Rome. St. Mary Major is home to the remains of Jesus' manger, brought by St. Helen, the mother of Constantine, to the Eternal City of Rome; the tomb of Bernini (the Architect of St Peter's in the Vatican); the tomb of St. Jerome who translated the Bible from Greek to Latin as he lived next to the manger of Jesus in Bethlehem; and the oldest icon in the world of the Virgin Mary painted by St. Luke: the famous Salus Populi Romani. We will check-in at the hotel before going to dinner.
Day 5: Today we will spend the day in Vatican City, the smallest country in the world. First, we will visit the Vatican Museums, including the Sistine Chapel (the Pope's private Chapel). After the museums we will enter the Basilica of St. Peter in the Vatican. Since we arrange all of our tours in advance you will not have to stand in long lines to gain entrance. St. Peter's is the largest Basilica in the world and the building itself is great piece of art by Bernini, whose tomb you will remember seeing at St. Mary Major on Day 2. Vatican rules dictate that your shoulders and knees must be covered out of respect while in St. Peter's Basilica, so make sure your wardrobe today includes long pants, capris, or skirts below the knee, and no sleeveless shirts or tank tops. Again, we will have dinner with red and white wine included and stay overnight in Rome.
Day 6:Today, enjoy the most well know symbol of the city of Rome: The Colosseum. Built in 80 A.D., it still stand as one of the greatest monuments in human history. This will be followed by a visit to the nearby Basilica of St. John Lateran; the first Basilica ever to be built in the Roman Empire after it became a Christian empire under Constantine. In the afternoon, we will have an amazing tour of the Catacombs where 500,000 people were buried. After the Catacombs we will have a wine tasting at either Lake Albano, Summer home of the Pope, or Santa Maria in Trastevere, the most famous quarter of Rome known for its beauty and quaintness. Later dinner at at a local upscale restaurant~ "eat where the Italians eat". There will be several courses of delicious Italian food, and, of course, red and white wine will be included. We will arrive back at the hotel in Rome around 9:00 pm.
Day 7: We will be outside most of the day today so dress casually with comfortable walking shoes. This morning is the Audience with the Pope at 10:00 am (10:30 am). We will need to depart from the hotel early so we get to see the Pope very closely. Following the General Audience there will be time for lunch in the area of the Vatican. We will spend the afternoon visiting the historical center of Rome. Our first stop will be the Spanish Steps, where the ancient Romans hung out. From there it is a short walk to Trevi Fountain; throw a coin over your shoulder into the fountain and have time for shopping. This will be followed by a walk to the Pantheon, the oldest functional building in the world. Finally, we will end at the great artistic place of Piazza Navona, arriving about 4:30 pm. This evening's dinner will be at a local restaurant in the area of Piazza Navona, and, as always, will include red and white wine. This will be our last night at our hotel in Rome.
Day 8: This morning we will say good-bye to Rome as we head north toward the Tuscany region. We will break up the drive by stopping to visit the beautiful town of Assisi. There will be time to see the tombs of Sts. Francis and Clare, take a self-guided tour of the Basilica of St. Francis, and enjoy the peace and serenity as you wander the streets of Assisi. Make sure you have some lunch at one of the café's while in Assisi, then we will continue on our way to Florence. Dinner tonight will include red and white wine served at a local restaurant in Tuscany on the way to our hotel in Florence.
Day 9: Today, dress casually and get ready to see everything Florence has to offer: museums, shopping, a Cathedral, and more. Our tour will include Ponte Vecchio; Piazza della Signoria; the Uffizzi; Michelangelo's masterpiece, The David; the Flea Market; the Duomo (Cathedral); and the Baptistery. The tour guide will be available to assist you, if you are interested in seeing even more sites. Our last dinner in Florence will include red and white wine and will be at a local restaurant. Dinner and overnight Florence.
Day 10: We will need to get an early start this morning because we will go to Venice, also known as the Dominante city, the city of Masks, an amazing city built on water. We will begin with a visit to St. Mark's plaza. From there you can choose to visit St. Mark's Cathedral, go on a Gondola ride, or spend time shopping and visiting the beautiful streets and bridges of Venice. While the Gondola ride is optional, the tour guide will organize everything for you. Casual dress is appropriate for today but long pants are required if you intend to go inside St. Mark's. We will have our closing dinner in Venice around the area of the hotel, as this will be our last night in Italy. We will spend the night in Venice.
Day 11: Start the day by visiting Pisa with its leaning tower. Then go to San Gimignano which is known for its many towers. Seven of its towers are around the Piazza del Duomo. Visit the Palazzo del Popolo Civic Museum which contains outstanding artwork and frescoes from the 13th-15th centuries, including the famous Sala di Dante with frescoes by Benozzo Gozzoli. In the afternoon, travel to Siena. Visit this beautiful medieval city with its center gathered within ancient walls which hold beautiful monuments and museums. Visit the Piazza del Campo, Palazzo Comunale and Torre del Mangia. Visit the Duomo which is a majestic example of Romanesque-Gothic Style. Dinner in Siena and overnight in Florence.
Day 12: Drive to Cinque Terre, which is also known as "Five Lands" composed of five villages: Monterosso al Mare, Vernazza, Corniglia, Manarola, and Riomaggiore. Dinner in the Cinque Terre region and overnight in Florence.
Day 13: Today we will return home to the United States. We will need to get an early start so our private bus can take us to the airport in time for our departing flight.