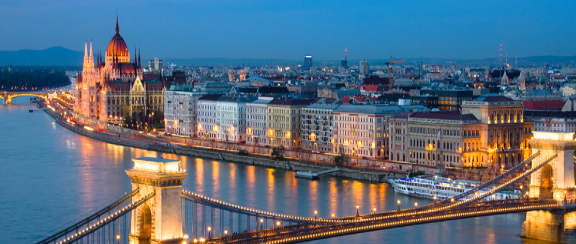 Bratislava • Sastin • Levoca • Krakow • Zakopane • Lagiewniki • Auschwitz • Czestochowa • Warsaw
---
11 days - Our price includes flight from your hometown and exclusively 4 or 5 star hotels everywhere
Scroll down to view the itinerary; click on the trip date to book your trip online.
There are no trip dates scheduled at this time.
Trip Includes
A Catholic priest will be with the group to celebrate daily Mass.
Round-trip airfare from your hometown connecting in a major city to fly overseas is included. If your city has a direct flight to your destination, we will guarantee a direct flight as long as it is available.
Airport Taxes, Security Fees, and Fuel Surcharges!
Exclusively 4 or 5 star hotels in downtown areas.
All breakfasts and all dinners. Wine is included with all dinners.
Transportation with luxury bus.
All entrance fees to all the sites.
All tips to everyone involved in the tour.
The tour fees for our guides. Our tour guides are well educated, caring, and professional. Most of them have their PhD's in Church history, archeology, philosophy, languages, or Theology.
Luggage handling. Please pack light, one piece of luggage and one carry-on.
Dress casually throughout the whole trip. Shoulders and knees should be covered when visiting Basilicas or churches.
We limit our group to a maximum of 24 passengers, unless the priest on the trip requests a larger group. Small groups with a 5 star service in 4/5 star hotels.
If you are traveling alone and you allow us to find you a roommate, you don't pay the $900 single supplement. If you wish to have your own room and you are not open to rooming with another passenger, then the single supplement fee is $900.
Taxi and wheelchair can be provided gratis for those passengers who cannot walk, with prior notice at registration. A traveling companion has to push the wheelchair throughout the trip.
At the time of registration, as a part of the total balance, a non-refundable $500 (hotel and airfare deposit) is due in the form of a credit card. For example, if your trip costs $3,700, when you sign up, you pay a $500 deposit, then your balance would be $3,200 and is due 4 months before departure date. If you sign up after the final payment due date or at the last minute, you pay the entire cost of the trip at registration.
Trip Does Not Include
Lunch
Insurance ~ The total trip cost is non-refundable, we recommend trip insurance to protect your investment.
---
Trip Itinerary
Day 1: Departure from the USA

Day 2: Upon arrival in Bratislava you will be met by your tour guide and board our private coach. We will have a sightseeing tour that includes the Gothic St. Martin's Cathedral and the Primate's Palace, have mass at the neo-Classical residence of the Archbishop of Esztergom. Time for shopping before we check into the hotel. Dinner and overnight in Bratislava.

Day 3: We will travel to Sastin today to visit the Basilica of the National Shrine of Our Lady of Sorrows. Hear the story of the origin of the statue of the Virgin Mary at the site of the Shrine. Since there are no hotels in Sastin, after dinner we will continue for overnight in Levoca.

Day 4: This morning we will visit to Our Lady of Levoca and Marian Hill. This will be followed by a visit to the Church of St. Jacob where we can see the world's largest wooden alter. You will have time for lunch and the afternoon will be at leisure, the tour guide will be available to assist you if necessary. Dinner and overnight in Levoca.

Day 5: After breakfast, travel to Zakopane, Visit the resort village nestled in the splendor of the Tatras region. Walk one of John Paul II's walking trails of the Zakopane region, beautifully situated within the Tatras Mountains in the valley between Gubalowka and Giewont. Admire picturesque landscapes of Poland's highest mountains and visit the Hermitage of St. Brother Albert, founder of the Albertines Order. Take a short walk along the colorful Krupowki Street for some last minute shopping in the local bazaar. Continue on for dinner and overnight in Krakow.

Day 6: After breakfast, take a tour of Wawel Royal Castle. Then descend into the underground chambers of the Wieliczka Salt Mines for an unparalleled tour of the medieval galleries and halls carved out of rocks and salt deposits. As part of our tour we will celebrate Mass in the underground Chapel of St. Kunegunda, dedicated by St. John Paul. Dinner and overnight in Krakow.

Day 7: Breakfast at the hotel then depart for Lagiewniki which is the capital of the Divine Mercy where Christ Himself wished to pass on to our generation, through the mediation of St. Faustina. The Sanctuary houses grace-working images of Merciful Jesus and the relics of St. Faustina. Visit the Shrine of Divine Mercy, St. Faustina's convent chapel, and her tomb. See the displayed relic of Blessed Pope John Paul II where his robe contains the blood stain from when he was shot in 1981. Depart for Wadowice, the birthplace of Karol Wojtyla. Visit the church he was to have attended and was baptized as a child. Dinner and overnight in Krakow.

Day 8: After breakfast, we are off to Auschwitz where you will visit the impressive Holocaust Memorial. Visit the cell of the martyr, St. Maximilian Kolbe, then see barracks, "shower'' room, & ovens at Auschwitz. We will celebrate Mass at Shrine of St. Maximilian before we return for dinner and overnight in Krakow.

Day 9: Today we travel north to Czestochowa. Visit Our Lady of Czestochowa, Poland's greatest pilgrimage shrine, where there will be Mass. Then continue on for dinner and overnight in Warsaw.

Day 10: After breakfast, Mass will be at St. James Church, the church of St. Faustina when she arrived in Warsaw. Pass through the infamous Warsaw Ghetto area, along the Royal Route with its aristocratic mansions, and see the Old Town and the Royal Castle. Wander around the Old Town perfectly reconstructed so that the houses still lean on one another as if with age. Lovely cafes edge the central square; sit and watch the world go by surrounded by the multi-colored buildings, imagining life here before WWII. Tour the Royal Castle another reconstruction but with much of the original furniture, which was saved. In front is grand Castle Square, used for speech-making and by local skateboarders, performers etc. See Zymunt's Column, an original 17th century memorial to a Polish King, and wander down Royal Route which becomes Nowy Swiat. This is the main shopping street and also has lovely cafes. Dinner and overnight in Warsaw.

Day 11: Private bus to airport and departure back to the USA.

Please note: We do our best to ensure that all sites listed in this itinerary will be seen. However, due to scheduling conflicts, or other circumstances beyond our control, sites may be visited on a different day than listed. If this happens it will also necessitate a change in the restaurant for dinner. However, we will never sacrifice the quality of the meal.

As you prepare yourself for this pilgrimage, enrich your knowledge of the Catholic Faith. Our favorite website is by: Fr. Antoine (Anthony) Nachef, STD (Doctorate in Sacred Theology): Learn Catholic Faith